SELF CARE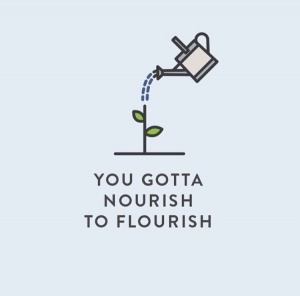 Self-Care: Fad or Lifestyle
The concept of taking care of oneself has been all the hype over the past few years and while some have
instilled "self-care" as part of their daily routine, others can't justify putting themselves first. As woman
we wear so many different hats from career woman, being a mom and balancing a social life. While that
may seem simple on paper, it can be difficult to incorporate time to better yourself and make yourself
feel good or better yet – Pretty! Here's a list of 3 ways to make Self-Care part of your lifestyle while
tapping into the special person you are:
1. Journaling:
There are so many positives that can come from writing out your deepest thoughts, desires and
goals. When one puts pen to paper, they begin to manifest all the creative gems that are floating
around in their brain from day-to-day. It also allows you to stop and reflect on what you've been
through so that you can create a path that favours your desirable outcome in life. Now, I know how
busy we all are but taking the time to breathe and just let yourself go on paper can relieve stress
and allow you to find solutions within you that you didn't even know you had. This is probably one
my favourite ways to put myself first and take care of my mental health.
2. Massage or Acupuncture:
Have you ever heard of the saying "Body is Your Temple", well it truly is. We only have one body
and sometimes we put undue stress on to it that can lead to health issues later in life. This is why
balance in everything we do is so important. Therefore, finding calm ways to release stress is so
important so that we can continue to be the best versions of ourselves. I recommend finding a great
Massage Therapist or an Acupuncturist that vibes well with you and who can tap into those stress
points while providing you a quiet experience so that you can give your mind the stillness it
deserves. North American society has us believing that FOMO and keeping up with everyone is the
only way to lead a fulfilled life, but I promise you that inner peace is the way to go.
3. Get Your Lashes Done
The first 2 suggestions are focused on your body and mental health, but we can't forget about our
outward appearance. It reigns true that when you look in the mirror and you are unhappy with your
reflection, it can dampen your spirits as well as your confidence. Being a confident woman is so
important as the people around you will feed off that energy. Even if we don't feel 100% confident
sometimes faking it until you make it is as good as it gets. One way that can make you feel more
confident is getting a fresh pair of lashes at Pretty Girl Lounge in Pickering. Lashes can be a subtle or
dramatic way to enhance your eyes and give you a dynamic look without the need for makeup. It
allows you to wake-up in the morning and appear ready without spending time in the mirror.
Whether you like wispy, angelic lashes or something full with lots of volume, Pretty Girl Lounges lash
technicians can help you achieve your desired look in no time at all!
Stayed Tuned for more ways to implement Self-Care into your daily routine!
Book with Pretty Girl Lounge today!