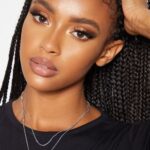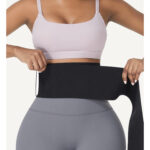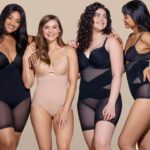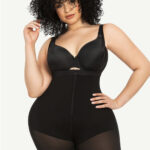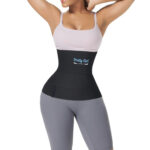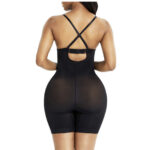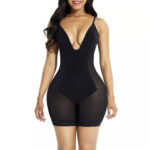 Get the Perfect fit every time !
ULTIMATE GUIDE TO SHAPEWEAR MEASUREMENTS 
If it's your first time delving into shapewear or compression garments, welcome! We're confident you're going to fall in love with these innovative pieces of fashion technology. 
We know, from working with a wide size range of real women bodies, that choosing the perfect size can be overwhelming. After all, shaper pieces don't exactly follow regular sizing rules for regular undergarments.  
Don't worry. 
The secret to getting the perfect fit is all in the numbers. You'll know your best size recommendation right away, based on a wide variety of factors. If you've never tried measuring parts of your body with some good old measuring tape, now's the time to practice!
We've put together a comprehensive step-by-step guide to finding your measurements – and size – for all shapewear styles.
SHAPEWEAR
For shapewear with built-in bras, you'll need your bra size. You might already have a preferred bra size, but it's best to get the numbers down-pat for a more accurate fit. 
Step 1. Wear an unpadded bra that fits you, and wrap the tape measure around your ribcage for a snug measurement. If it's an odd number or contains a decimal, round up to the next whole number. This is your band size.
Step 2. Still wearing your unpadded bra, take a loose measurement of your breast size by wrapping the tape around the fullest part of your chest. Round up any decimals (i.e., 32.3.= 33, 24.6 = 25, etc.). This is your bust size. 
Step 3. Subtract your band size from your bust size. The difference correlates to your cup size. You should be able to find a standard bra cup size chart online
SHAPING WRAPS/BELTS
For pieces that target your core, you'll need to measure your natural waistline. This has nothing to do with where you wear your pants or where the top of your underwear hits. The natural waistline is typically the narrowest part of the waist—usually an inch or two above the belly button. It's the deepest point where your waist dips in.
Step 1. Wrap a tape measure around your natural waistline, making sure that you're not pulling too tightly or holding it too loosely. The tape should just rest on your skin. 
Step 2. Take note of the numbers and refer to the sizing chart provided by us. If, by any chance, your finished measurement doesn't find its match – we'll help you figure it out.
Important Note:  If you're in between sizes, we recommend rounding up or sizing up for a comfortable fit.